Hopscotch Singing Room
Nicholas Bussmann Instructions
LP: Revolution Songs in an AI Environment & The News Trilogy
Hopscotch Reading Room
Kurfürstenstr.14b
Tuesday 14.6.2022 19:00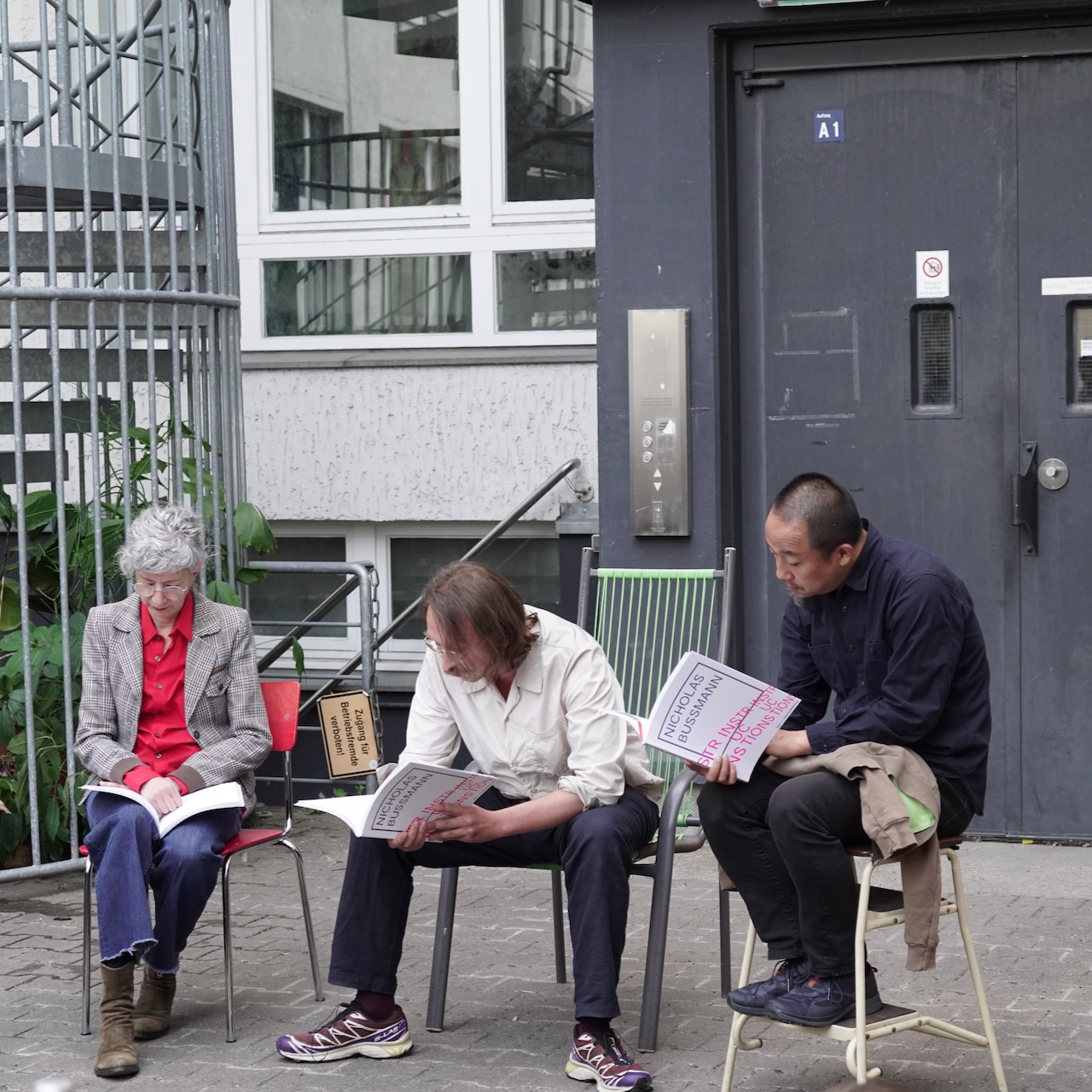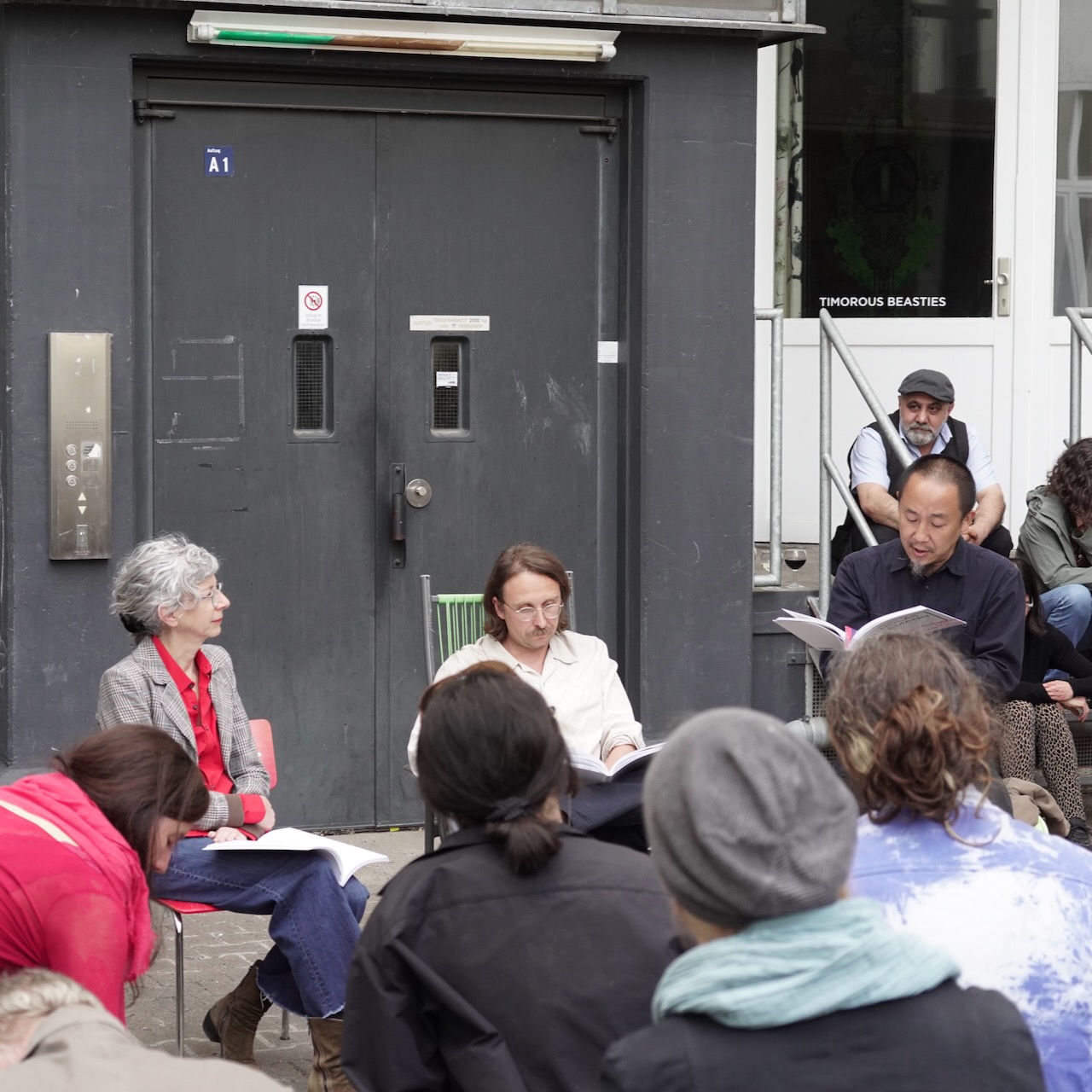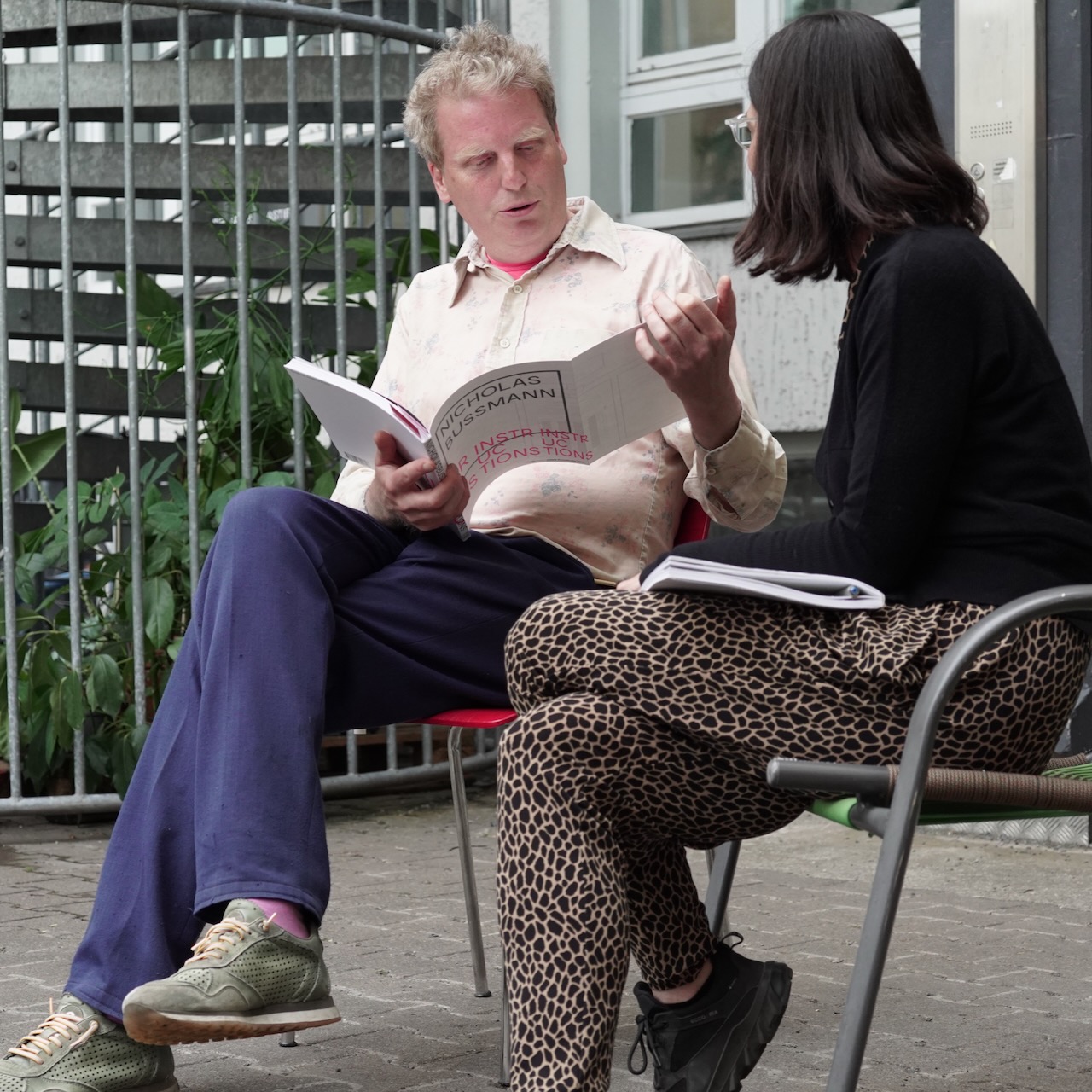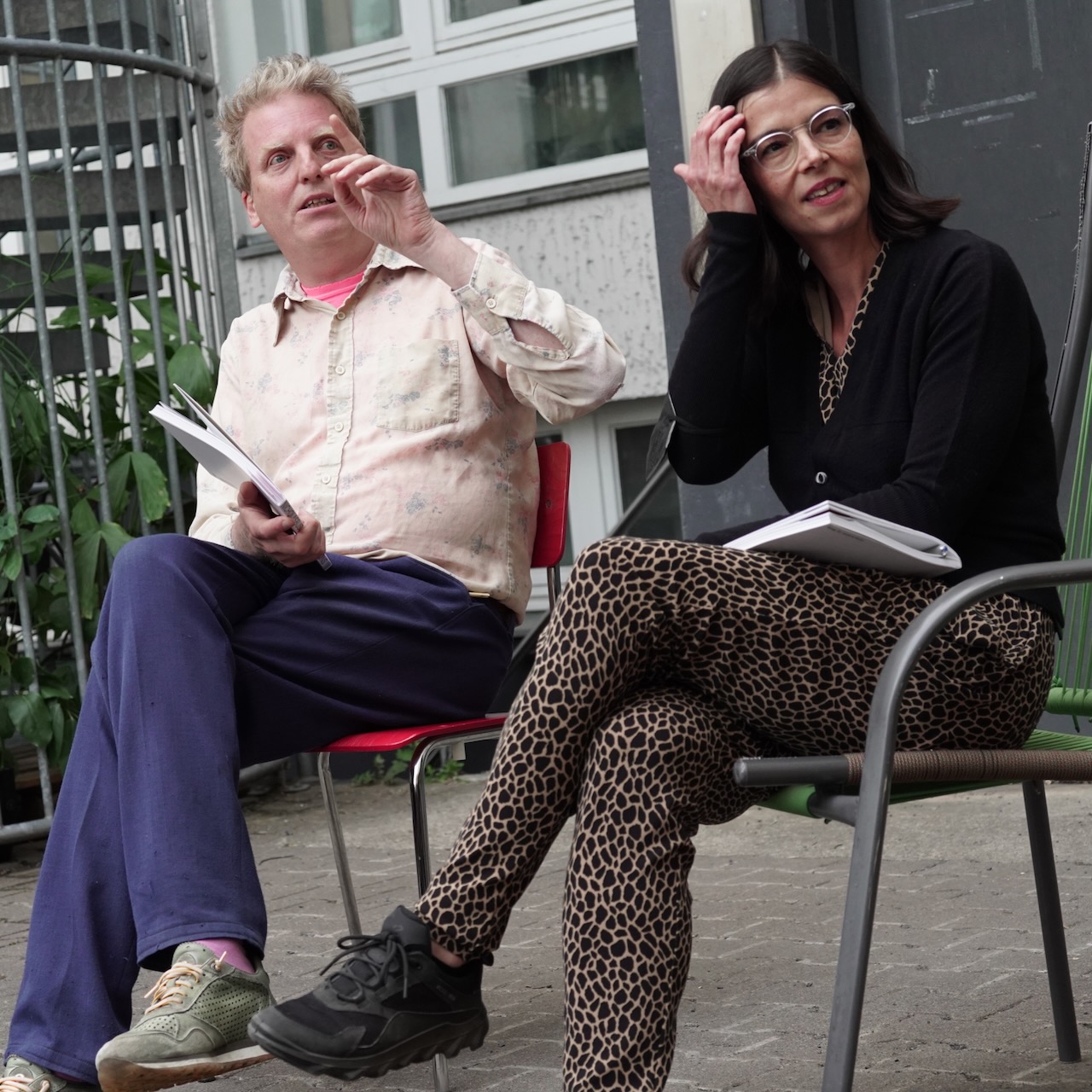 with readings from the speaking in tongues translation project by Yan Jun (Chinese)>,
Franz Friedrich (German)>> and Lindy Annis (English)>>>.

also you will hear yet unheard songs by Cottbusser Chor



Nina Tabassomi & Nicholas Bussmann will give a brief introduction to the concept of the book and it's development.
Hopscotch Reading Room
Kurfürstenstraße 14b
Hinterhof (Parterre, rechts)
10785 Berlin
Instruction: Speaking in tongues

7 writers were asked to contribute texts to this book.
They were told that their text would undergo 2 stages of translation:

From Chinese to German to English or From German to Chinese to English or From English to Chinese to German or From German to English to Chinese or From English to German to Chinese.

7 writers were asked to translate the texts.
7 writers were asked to translate the translations.

All translators were asked to treat the text as they like: From a literal translation to a fundamental transformation. The generations are marked by signs:

>
>>
>>>






contributors to speaking on tongues are:
Vinit Agarwal, Lindy Annis, Garnette Cadogan, Philippe Cerf 曾德源 (jee chan). 張允菡 (Yun-han Chang),陳若馨 (Jo-hsin Chen) , 周安曼 (Freya Chou), 黨國冤魂零零柒 (Communist Lost Soul Capital O), Damien Desamory, Franz Friedrich, Michael Guggenheim, Karin Harrasser Stefan Heidenreich, Hannah Hurtzig,. 颜峻 (Yan Jun), Alexander Klose, NaP, Natascha Sadr Haghighian, Els Silvrants-Barclay, Tim Tetzner






Published at: Verlag für Moderne Kunst & Taxispalais Kunsthalle Tirol

The LP is released on T–p records Austria & Subjam Records China

supported: by Senatsverwaltung für Kultur und Europa Berlin

The Oral Archive of
The Future Dead
an Installation by Nicholas Bussmann
in commission of the
Jut Art Museum Taipei
for the group show: 《LIVES: Life, Survival, Living









LIVES: Life, Survival, Living
curated by: Escher Tsai, Amy Cheng

Artists:



ividual inc. /
SUPERFLEX (Denmark)
Nicholas Bussmann (Germany)
Lynn Hershman Leeson (U.S.A)
Joyce Ho (Taiwan)
Ed Atkins (U.K)
Sheryl Cheung (Taiwan)
Charlotte Jarvis (U.K)
Bo Zheng (China)
Peter Sasowsky (U.S.A)
Tim Wei (Taiwan)
Kuang-Yi Ku (Taiwan)


opening 19.March 2022
till July 31st 2022



Max Linz – L'Etat et Moi Berlinale Premiere 12.2.2022

featuring a scene with Cottbusser Chor !



Kapital Band 1
proudly presents their new album:
Internationale Solidarität
this autumn Kapital Band 1 will play three concerts presenting the new album
you may order the new album here
1.11.21